GlobeNewswire
GD Culture Group Unveils its Transformative and Photorealistic AI-driven Digital Human Technology on TikTok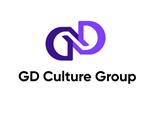 News provided by
GD Culture Group Limited
Nov 20, 2023, 8:00 AM ET
NEW YORK, Nov. 20, 2023 (GLOBE NEWSWIRE) -- GD Culture Group Limited ("GDC" or the "Company") (Nasdaq: GDC), a Nevada holding company currently conducting business through its subsidiaries, AI Catalysis Corp. ("AI Catalysis"), today announced that it has applied cutting-edge AI-driven digital human technology (the "Technology") to optimize its users' experience on TikTok.

The Technology is designed to create digital humans with lifelike appearances, facial expressions, and movements seamlessly bridging the gap between reality and the digital world. The remarkably realistic appearances of the digital humans are achieved through high-quality modeling, rendering, and animation. In addition, powered by state-of-the-art natural language processing ("NLP") and machine learning, the Technology features with strong personal traits, accurate facial animation, perfect lip synchronization, emotional expression, and speech synthesis of digital humans.
In response to the burgeoning demand within the digital landscape, AI Catalysis generates lifelike digital humans tailored for digital human live-streaming e-commerce and virtual anchors, creating innovative digital characters. In the first phase of the deployment, AI Catalysis applies the Technology to create a digital human IP matrix. A total of 30 virtual anchors have been created and are now live on TikTok. The visually appealing anchors have unique appearances, personalities, and voices, which are expected to provide value to their viewers and followers with informative, entertaining, and inspiring content. All video content creation will adhere to AI technology's ethical standards, ensuring that the content is constructive, positive, and conveys effective information. The current enriched content covers a variety of categories, including financial and tech information, travel tips, and brand discovery. A consistent flow of short videos featuring the virtual anchors is being uploaded across 30 TikTok accounts. Virtual anchors can also represent brands and products with customized content and distinct personality. They can be seamlessly integrated with a brand's social marketing and e-commerce strategy. This initiative aims to build and maintain a strong online presence for digital humans and accelerate AI Catalysis's deployment for digital humans. Upon widespread deployment, digital humans will transform the business and media landscape.
AI Catalysis is also dedicated to developing, creating, and sharing generative virtual human content. Here is the 36-second video sample of a digital human developed by AI Catalysis. https://youtube.com/shorts/IWTIfsh-YfY?feature=share
About GD Culture Group Limited
GD Culture Group Limited (the "Company") (Nasdaq: GDC), is a Nevada holding company currently conducting business through its subsidiaries, AI Catalysis Corp. ("AI Catalysis"). The company plans to enter into the livestreaming market with focus on e-commerce and livestreaming interactive games through its wholly owned U.S. subsidiary, AI Catalysis, a Nevada corporation incorporated in May 2023. The Company's main businesses include AI-driven digital human technology, live-streaming e-commerce business and live streaming interactive game. For more information, please visit the Company's website at https://www.gdculturegroup.com/.
Forward-Looking Statements
This announcement contains forward-looking statements within the meaning of the safe harbor provisions of the Private Securities Litigation Reform Act of 1995. All statements other than statements of historical fact in this announcement are forward-looking statements. These forward-looking statements involve known and unknown risks and uncertainties and are based on current expectations and projections about future events and financial trends that the Company believes may affect its financial condition, results of operations, business strategy and financial needs. Investors can identify these forward-looking statements by words or phrases such as "may," "will," "expect," "anticipate," "aim," "estimate," "intend," "plan," "believe," "potential," "continue," "is/are likely to" or other similar expressions. The Company undertakes no obligation to update forward-looking statements to reflect subsequent occurring events or circumstances, or changes in its expectations, except as may be required by law. Although the Company believes that the expectations expressed in these forward-looking statements are reasonable, it cannot assure you that such expectations will turn out to be correct, and the Company cautions investors that actual results may differ materially from the anticipated results.
For investor and media inquiries, please contact:
Ascent Investor Relations LLC
Tina Xiao
Phone: +1-646-932-7242
Email: investors@ascent-ir.com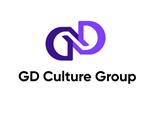 NOTE: This content is not written by or endorsed by "WJZY", its advertisers, or Nexstar Media Inc.
For inquiries or corrections to Press Releases, please reach out to GlobeNewswire.