GlobeNewswire
LeapCharger Launches Redesigned Website Offering Direct APP Download and Enhanced User-Friendly Features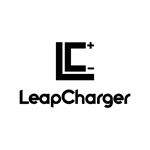 News provided by
LeapCharger Corporation
Nov 21, 2023, 8:18 AM ET
CARSON CITY, NV, Nov. 21, 2023 (GLOBE NEWSWIRE) -- via NewMediaWire – LeapCharger Corporation (OTC: LCCN) ("LeapCharger" or the "Company"), an electric vehicle (EV) charging company with disruptive and innovative technology providing eco-friendly and sustainable solutions, is pleased to announce the launch of its newly redesigned website. This strategic move by LeapCharger reflects a commitment to efficiently and clearly communicate with the public. Adding value and transparency are the main objectives, and this redone website is another step towards that goal.

The newly launched website provides customers a convenient and seamless experience, presently enabling them to download our APP on the Google PlayStore and soon on the Apple Store for iOs users. LeapCharger aims to cater to its loyal customer base's evolving needs and preferences by making most of the same features readily available on our APP also accessible directly through our newly redesigned website. This strategic relaunch of our website enables the company to appeal to a broader audience and provide even more convenience to its valued users. The aim of the new website is ease of use and navigation, offering several advantages: dedicated customer support; location based services for our EV charging stations; updated corporate information; and the ability to pay for customers.
"At LeapCharger, we're not only launching a new website, we're unveiling a new era of a customer-centric EV charging experience. Our platform is a testament to our unwavering commitment to innovation and our dedication to meeting the evolving needs of customers seeking a seamless charging experience," said Praveenkumar Vijayakumar, Chief Executive Officer of LeapCharger. "We aim to create a multimedia charging experience for users so that they look forward to an interactive and novel charging experience."
This exciting development in LeapChargers' journey marks a significant step forward in its commitment to serving industry professionals, general consumers, and stakeholders. As an innovative and customer-centric company, LeapCharger remains dedicated to staying ahead of the curve and providing an EV charging experience that is unlike any other.
"This is just the beginning of a very exciting and transformational time for LeapCharger," added Vijayakumar. "Our LeapCharger premium brand identity, bolstered by a refreshed website, greatly supports our product vision and mission as well as our commitment to continually delivering a next-generation EV charging experience. We have assembled a team of highly skilled professionals as we continue our quest to becoming a leader in the emerging EV charging market."
On another note, the pending interview to be hosted by The Tomorrow Investor with LeapCharger's CEO is expected to be held during the week following the Thanksgiving Holiday and is tentatively set for November 29, 2023. Additional details will be provided as they become available.
For more in depth information and for an enhanced customer-centric experience, please visit our updated website at www.leapcharger.com.
ABOUT LEAPCHARGER CORPORATION
LeapCharger Corporation is an emerging growth company that aims to provide high-quality electric vehicle (EV) charging solutions to consumers and businesses. Our operations are based in the UAE and we aim to expand operations into other regions such as North America, EU and South Asia in the near future. Our charging stations will be strategically placed in high-traffic areas, ensuring that EV owners have easy access to our services. We offer a user-friendly mobile app that allows customers to easily locate our charging stations, reserve charging spots, and pay for their charging sessions. We have also integrated advertising solutions in our charging stations to generate additional income. In addition to our commercial offerings, we will also partner with residential communities and property owners to install charging stations in their buildings. Additionally, we understand that our customers prioritize efficiency and convenience, so we are installing 150kW+ charging stations at highway exits and petrol pumps. These stations offer a higher charging speed, allowing drivers to get back on the road quickly. One of the ways we achieve this is by offering lower charging rates than our competitors, thanks to our innovative use of advertising revenue. Our charging stations are equipped with 55-inch screens, which serve to provide our clients with a valuable marketing channel and also serve as marketing channels for our LeapCharger brand.
FORWARD-LOOKING STATEMENTS
This press release contains forward-looking statements (including within the meaning of Section 21E of the United States Securities Exchange Act of 1934, as amended, and Section 27A of the United States Securities Act of 1933, as amended) concerning the Company, expected listing and trading, the Company's technology and future anticipated growth. Forward-looking statements generally include statements that are predictive in nature and depend upon or refer to future events or conditions, and include words such as "may," "will," "should," "would," "expect," "plan," "believe," "intend," "look forward," and other similar expressions among others. Statements that are not historical facts are forward-looking statements. Forward-looking statements are based on current beliefs and assumptions that are subject to risks and uncertainties and are not guarantees of future performance. Actual results could differ materially from those contained in any forward-looking statement as a result of various factors, including, without limitation: risks related to LeapCharger's operations, such as additional financing requirements and access to capital; competition; the ability of LeapCharger to protect its intellectual property rights; and other risks set forth in the Company's filings with OTC Markets ("OTCM") and/or the Securities and Exchange Commission (the "SEC"). Prospective investors are cautioned that any such forward-looking statements are not guarantees of future performance and involve risks and uncertainties, including those described in LeapCharger's periodic reports filed with the SEC or OTCM, and that actual results may differ materially from those contemplated by such forward-looking statements. Except as required by applicable law, the Company undertakes no obligation to revise or update any forward-looking statement, or to make any other forward-looking statements, whether as a result of new information, future events or otherwise.
Periodically, and as legally required, the Company may make new and material information available on its website, www.leapcharger.com, or through Company sponsored social media, which may be accessed by clicking on the below links:
Instagram: https://www.instagram.com/leapcharger/
Twitter: https://x.com/LeapCharger?s=20
LinkedIn: https://www.linkedin.com/company/leapcharger/

Contact:
Praveenkumar Vijayakumar
+19173910061
praveen@leapcharger.com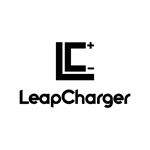 NOTE: This content is not written by or endorsed by "WJZY", its advertisers, or Nexstar Media Inc.
For inquiries or corrections to Press Releases, please reach out to GlobeNewswire.