GlobeNewswire
DBM Global Companies -- Banker Steel and NYC Constructors -- Celebrate the "Topping Out" at the New JPMorgan Chase Headquarters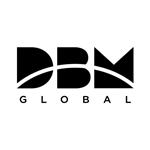 News provided by
DBM Global Inc.
Nov 21, 2023, 4:41 PM ET
PHOENIX, Nov. 21, 2023 (GLOBE NEWSWIRE) -- DBM Global Inc. ("DBM Global") celebrates a monumental milestone of its subsidiaries Banker Steel Co. LLC ("Banker Steel") and NYC Constructors LLC ("NYCC") in erecting the last piece of major structural steel atop 270 Park Avenue in New York City today. The "Topping Off" ceremony celebrated the completion of the steel framework of the 60-story building, the new state-of-the-art global headquarters of leading financial services firm JPMorgan Chase. The supertall building is the largest steel structure in New York City and will provide 2.5 million square feet of flexible and collaborative space for up to 14,000 employees. The topping off celebration included appearances by JPMorgan Chase Chairman & CEO Jamie Dimon, New York Governor Kathy Hochul, New York City Mayor Eric Adams and other local officials.

DBM Global CEO James Rustin Roach commented, "Banker Steel continues to successfully complete some of the largest and most-complex structures in New York and along the Eastern seaboard." Mr. Roach added "Banker Steel and NYCC continue to add substantial value to the DBM Global family of companies across the United States."
For 270 Park Avenue, Banker Steel fabricated and NYCC erected 93,600 tons of structural steel. With over 800 craft workers in shop and field, Banker Steel and NYCC employees contributed over 1.6 million fabrication man hours and 1.2 million field hours. Banker Steel's fabrication expertise, efficient workflow processes and effective collaboration with stakeholders facilitated an early finish with the supertall topping out many weeks ahead of schedule. Banker Steel President Chet McPhatter said, "We are extremely proud of our entire team. The men and women in both our fabrication shops and on site are incredible, world class builders. It took years of intense planning and execution to fabricate and erect one of the most iconic structures in the history of NYC."
The project team included developer Tishman Speyer, architects Foster + Partners, structural engineer Severud Associates Consulting Engineers P.C. and construction manager AECOM Tishman.
The 1,388-foot supertall provides an iconic addition to the New York skyline as it boasts a unique fan-column structure and triangular bracing support for its massive "tabletop" shape that reaches across the entire city block. As New York City's largest all-electric tower, 270 Park Avenue is remarkable for its sustainability features:  
all electric skyscraper 100% powered by renewable energy  
net zero operational emissions  
best-in-class air quality 
intelligent, sensor-based controls  
efficient water use and storage, and 
high-performance glazing.  
Sustainability was front of mind throughout construction with the use of structural steel as the primary material. Structural steel is 93% recycled and 100% recyclable, making it a prudent construction material choice. Chet McPhatter added, "Our motto has always been, 'If you can dream it, we can build it,' and that has never proven more true than in the case of the construction of 270 Park Avenue."
About Banker Steel and NYC Constructors
Banker Steel is an award-winning, AISC-certified steel fabricator. With locations in Virginia, New York, New Jersey, South Carolina, Florida and Ontario, Banker Steel serves the entire East Coast construction market. With a 75,000-ton annual capacity, Banker Steel has worked on such high-profile projects as The Spiral, One Vanderbilt, the Barclays Center, the Freedom Tower below-grade structure, and the Washington Nationals Baseball Stadium. NYCC, the erection arm of Banker Steel, is the most experienced steel erector in New York City. Specializing in complex structures, NYCC's innovative means, methods and technologies enable safe erection while meeting schedule and budget demands.
About DBM Global Inc.
DBM Global Inc. is focused on delivering world class, sustainable value to its clients through a highly collaborative portfolio of companies which provide better designs, more efficient construction, and superior asset management solutions. The Company offers integrated steel construction services from a single source and professional services which include design-assist, design-build, engineering, detailing, BIM co-ordination, steel modeling/detailing, fabrication, rebar detailing, advanced field erection, project management, and state-of-the-art steel management systems.  Major market segments include commercial, healthcare, convention centers, stadiums, gaming and hospitality, mixed use and retail, industrial, public works, bridges, transportation, and international projects. The Company, which is headquartered in Phoenix, Arizona, has operations in United States, Australia, Canada, India, New Zealand, the Philippines, Singapore, Thailand and the United Kingdom.
Contact:         
DBM Global Inc.                                        
Michael R. Hill, VP and CFO                                
(602) 257-7838                                                
Email: mike.hill@dbmglobal.com
For additional information on DBM Global's majority shareholder, INNOVATE Corp. (NYSE: VATE), please visit http://www.innovatecorp.com or contact:
Investor Relations
Solebury Trout
Anthony Rozmus
(212) 235-2691
Email: ir@innovatecorp.com 

Cautionary Statement Regarding Forward-Looking Statements
Safe Harbor Statement Under the Private Securities Litigation Reform Act of 1995: This release contains, and certain oral statements made by our representatives from time to time may contain, forward-looking statements. Generally, forward-looking statements include information describing actions, events, results, strategies and expectations and are generally identifiable by use of the words "believes," "expects," "intends," "anticipates," "plans," "seeks," "estimates," "projects," "may," "will," "could," "might," or "continues" or similar expressions. The forward-looking statements in this press release include without limitation statements regarding our expectation regarding building shareholder value. Such statements are based on the beliefs and assumptions of DBM Global's management and the management of DBM Global's subsidiaries. The Company believes these judgments are reasonable, but you should understand that these statements are not guarantees of performance or results, and the Company's actual results could differ materially from those expressed or implied in the forward-looking statements due to a variety of important factors, both positive and negative, that may be revised or supplemented in subsequent reports on INNOVATE Corp.'s Forms 10-K, 10-Q and 8-K. These risks and other important factors discussed under the caption "Risk Factors" in INNOVATE's most recent Annual Report on Form 10-K filed with the Securities and Exchange Commission ("SEC"), and other reports filed with the SEC could cause actual results to differ materially from those indicated by the forward-looking statements made in this press release.
You should not place undue reliance on forward-looking statements. All forward-looking statements attributable to DBM Global or persons acting on its behalf are expressly qualified in their entirety by the foregoing cautionary statements. All such statements speak only as of the date made, and DBM Global undertakes no obligation to update or revise publicly any forward-looking statements, whether as a result of new information, future events or otherwise.
A photo accompanying this announcement is available at https://www.globenewswire.com/NewsRoom/AttachmentNg/e7197cf5-27c3-4ed0-9da2-c69fa27c9d04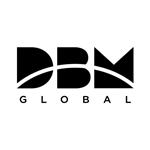 NOTE: This content is not written by or endorsed by "WJZY", its advertisers, or Nexstar Media Inc.
For inquiries or corrections to Press Releases, please reach out to GlobeNewswire.